Your donation to the Jane Addams Peace Association (a 501-c-3) is tax-deductible and helps us support authors, illustrators, parents, teachers, and librarians deepen understanding of peace and justice for children and their adults through reflection, dialogue, and social action. With your funds we will be able to:

Support and promote authors and illustrators as we recognize their exemplary literary and artistic work that powerfully engages children's thinking about peace, social justice, global community, and equality for all people through award honorariums and ongoing promotion of their books.  Through our "Books In Their Hands" program we bring authors and illustrators to low- income schools nationally to share their Jane Addams award books.  
Support and promote social justice narratives reaching children as a part of our "Books In Their Hands" Program.  We donate Jane Addams Children's Book Award commended titles into the hands of children. 
Support and promote youth voice and social justice learning as we seek to include children's perspectives in the award process and encourage Learn and Do engagement with Jane Addams Children's Books, a curriculum that leads to empowerment and social action.
---
The Jane Addams Peace Association is a Four-Star Organization!
We're excited to share some news! The Jane Addams Peace Association has been evaluated by Charity Navigator, the world's largest and most trusted nonprofit evaluator, and earned a Four-Star Rating! This is the highest possible rating on Charity Navigator. 
Charity Navigator's third-party accreditation validates our organization's operational excellence.
This milestone achievement for The Jane Addams Peace Association couldn't have happened without you and your support. Thank you for being part of our family as contributors, funders, and volunteers. Your trust and support helps us make a difference for the communities we serve.  Thank you for being an integral part of our mission!
You can learn more about Charity Navigator and our rating here: https://www.charitynavigator.org/ein/131871554
---
The Jane Addams Peace Association Just Earned
Our 2023 Gold Seal!
GuideStar is the world's largest source of information on nonprofit organizations. They gather and provide access to the most comprehensive, up-to-date, and accurate nonprofit information available.
The Candid Seals of Transparency on GuideStar help organizations demonstrate our transparency to potential funders and donors. We want to make sure you have the progress updates you need to confidently support our work with trust and confidence.
You can check out our #NonprofitProfile to see the great work we do for our community: https://www.guidestar.org/profile/shared/dcefbc9f-5db9-4954-8091-908048f032ee
---
Alternatively, you may send a check to:
Jane Addams Peace Association
276 Fifth Ave Ste 704 PMB45
New York, NY 10001
---
Other Ways To Donate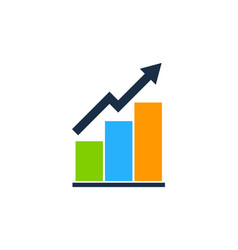 Donate stocks to the Jane Addams Peace Association via our account at StockDonator.com. Your donation is tax deductible!
Remember the Jane Addams Peace Association in your estate planning through your will or trust. For information email execdirector@janeaddamspeace.org
---
SEALS
Winner
Honor
Book seals available:
Librarians, teachers, and interested individuals: inquire for special rate
Publishers:
To order and for further information: info@janeaddamspeace.org